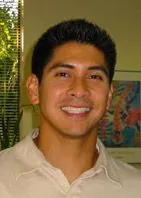 Dr. Michael J. Silvas received his undergraduate degree in biology in 1997 and graduated with a Doctorate in Chiropractic in 2001. He is a Certified Chiropractic Sports Practitioner (CCSP), having completed an accredited course of graduate study and clinical work in the care, treatment and management of athletic injuries. He is also certified by the National Strength and Conditioning Association as a strength and conditioning specialist (CSCS).
Dr. Silvas is also a certified Graston Technique (M3) provider; a superior soft tissue modality. For more information please check out the Graston Technique website.
Dr. Silvas grew up on the Island of Guam. His interest in Chiropractic and Sports Rehabilitation began with his involvement in athletics. Playing youth baseball, high school and college level football and International Volleyball with the Guam National Team, Dr. Silvas had numerous injuries. While playing for the Guam National Volleyball Team from 1994-1997, Dr. Silvas traveled internationally for the South Pacific Games and had interaction with doctors that helped him with his injuries. His doctors educated him about his injuries and the benefits of proper care and conditioning of the body. One of his doctors was an M.D., and the other was a chiropractor. The chiropractor helped his injuries by using his hands through tissue work (manual therapy), joint manipulation and stretching. Dr. Mike then took an interest in exploring the field of sports therapy and chiropractic and applied for school in Northern California in August of 1997.
Dr. Silvas' believes that good nutrition along with staying active, strong and mobile are keys to a health back, body and lifestyle. "Growing up I played many sports. I sustained a lot of injuries and learned to accept pain as a normal part of life. It was only after receiving proper care that I realized that pain was not normal and I didn't have to live with pain any longer. I took better care of my body through mobility work, stretching, exercise, and nutrition. I knew then that it was my responsibility to educate others and to help them achieve the same results that I did."
"Not only can I provide my patients with exceptional care at Mobilize Sports Therapy, I can also increase their performance through strength training, nutrition and manual therapy. This office is a one stop health care facility that is perfect for almost anyone."
"Healthy habits need to be learned at an early age! Bring your young ones and let them get comfortable watching you receive treatment and learning good habits."
Dr. Silvas' background in sports and athletic training enables him to better understand the injuries of the everyday athlete. He continues to stay up to date with the current changes in sports medicine through numerous cutting edge strength, conditioning and sports rehabilitation seminars and symposiums. He served as the Sports Chiropractor for the NBA's Golden State Warriors from 2009-2011. He has had the privilege of working with numerous professional athletes in the NBA, Professional Baseball, Volleyball, Soccer and Tennis Players, NFL Athletes, Triathletes, Dance Sport Athletes and Martial Artists. His passion has been to help these athletes move and perform to the best of their abilities.