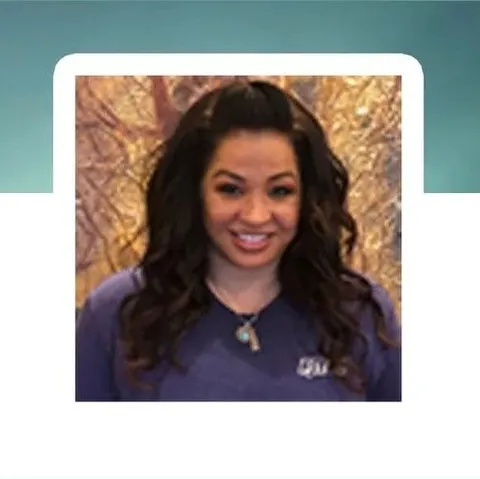 I worked as a licensed cosmetologist for over 15 years but decided to make a career change after a change in ownership. I went into office work, and emergency dispatch, and worked as a chiropractic assistant. For the first time in my life, I felt unhappy. I reevaluated my goals and had to think of when I was most happy. It was as a cosmetologist, knowing I always made someone feel better and special. I wanted to do just that again. It was then I decided to go back to school and study massage. It quickly became my passion. I graduated from the National Holistic Institute for Massage in San Jose in early 2017. After completing the standard core 900 hours, I decided I wanted to further my education and decided to take the Advanced Neuromuscular Therapy program, ultimately completing 1400 total hours of massage education. While in the core program I did my internship at a chiropractic office and at Notre Dame de Namur University's athletic department as well as Stanford University's athletic department. While doing my extern hours I decided I wanted to be able to do more, heal more, and be able to really make a difference. Soon, I was learning different techniques and getting certifications to add to my modalities and knowledge. I was very blessed to have some of the jobs a therapist dreams about.

I am a certified/licensed Massage Therapist and Certified Advanced Neuromuscular Therapist working with professional NFL players, as well as division 1 Collegiate athletes and the general public. Performing Sports Massage, Trigger Point, Advanced Neuromuscular Therapy, IASTM (Instrument Assisted Soft Tissue Mobilization), FST Level 1 (Fascial Stretch Therapy), Swedish, Hot Stone, Lymphatic Facilitation, Shiatsu, and Thai massage. Customizing each individual session to help release tension and facilitate the body's natural healing process, by re-establishing the way the nerves and muscles communicate. Maximizing clients' performance, satisfaction, and retention. Te'cnica Ga'vilan And Rocktape Certified.
It is now my passion and mission to help people in achieving a higher level of health, aid in the quality of being one's best self, and have a sense of wellness.
My approach is unique because every treatment is customized and designed to fit each client's individual needs and goals.
I look forward to working with you.
Experience as a Certified Massage Therapist:
The Ritz-Carlton Hotel Company in Half Moon Bay

Canyon Ranch Retreat in Woodside Hills

Saint Mary's College of California

San Francisco 49ers

Cal-Strength NFL Combine Prep Camp 2022
Certifications:

Certified advanced neuromuscular massage therapist and health educator
Certified massage therapist - CMT
Certified fascial stretch therapist -CFST Level 1
Certificate in sports massage
Certificate in kinesiology taping